Cooking as a way to instill good habits in kids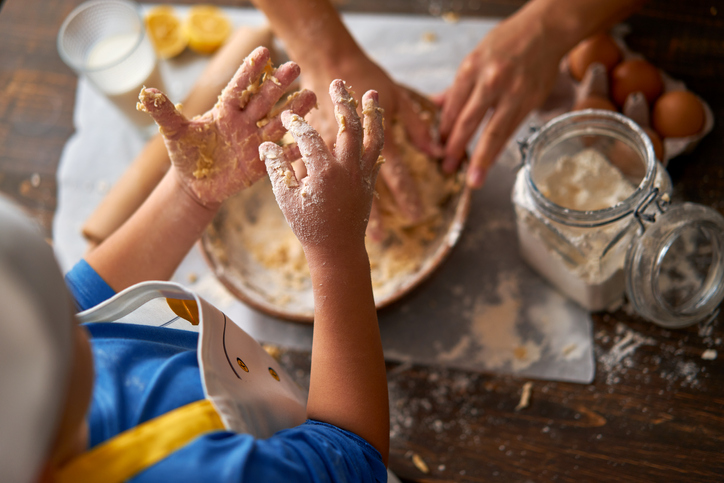 Little ones love to stay busy and if you're a parent, then you know that children love to get involved with whatever YOU are doing. From dusting to washing dishes or even sharing your meal, if you're doing it, then your toddler wants in on the action. Why not take advantage of their enthusiasm to teach a new skill and build better cooking habits for the whole family?
This article was adapted from a piece written for Dole Food Company.
Cooking with children is a great way to help them build confidence and lay the foundation for healthy eating as they grow. Research also shows that cookin meals at home resultsin eating fewer calories, and negative nutrieints like saturated fat and sugar- even when you're not trying to lose weight! So why not try new foods together while teaching children this essential life skill?

Melanie Marcus MA RD
Here are five tips for cooking-up healthy habits in the kitchen:
Dress for the part! Pull out the aprons and get everyone in costume. If you really want to be official, check out this Dole printable chef's hat. Children will love to personalize their own before getting busy in the kitchen!
Give them a seat at the table (literally)! Instead of sitting little helpers on the counter, get them a step stool so they can see the counter – most importantly, what's in that big bowl – or sit them in a booster seat at the table so they can help measure, mix and complete other age-appropriate tasks. This keeps them interested and safe. And remember to always wash hands before getting started! That is food safety 101!
Mise en place! This is French for "everything in its place." Set out your ingredients on the counter in pre-measured amounts that match the recipe. Maybe your child can help measure dry beans or flour? Or pull items out of the pantry? To hold little ones' attention, start following the recipe directions only after everything is prepped. Start with simple recipes to minimize tantrums.
Prepare for spills! Have your kitchen towel handy and put a garbage bowl on the counter is the best way to help clean along the way. It's always easier to stay on track with recipes when you have a clean workspace.
Set a fun table! The best part of cooking is eating! While dishes simmer or bake away, have children set the table. If they're too little to handle carrying your fine dishware, use paper! And don't forget the placemats. This Dole placemat will keep the kiddo's coloring until their dinner is ready to eat. And older kids might enjoy personalizing a downloadable menus and recipe cards to turn your kitchen into a French bistro!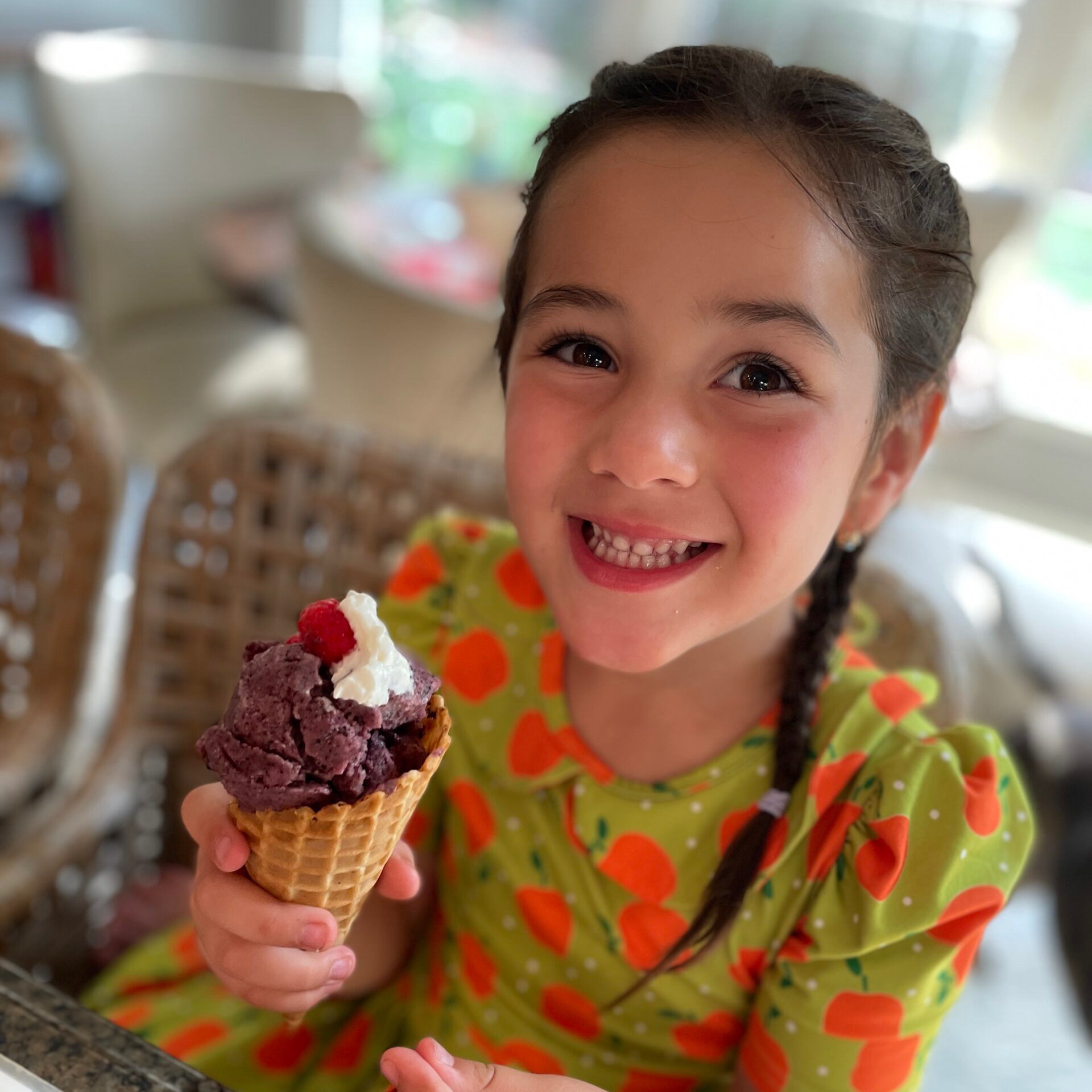 How to choose healthy recipes to make with your little chef
Start with simple snack foods. It could be as basic as having younger children use small cookie cutters to make shapes out of melon.
Other healthy snacks to try could be apple slices with hummus dip. Have children slice the apple with a safety knife and scoop dip into a bowl.
Look to your family traditions. What foods have meaning to your family. Is there special sweet treat or holiday food you can tell a story about?
Take a trip to the farmers market or grocery store and let your little chef choose an ingredient to work with.
Have your little kids scan through cookbooks or magazines to choose kid-approved recipes by looking at pictures.
What about something simple and easy that even picky eaters will love? Check out these simple banana oatmeal cookies.
If all else fails get a ball of whole grain pizza dough from the grocery store. Shape into a round and top with your favorite sauce, cheese and olive oil. You can top with veggies of choice and a green salad for a delicious dinner.
Benefits of cooking with kids
What's better than sneaking a little extra reading time. Have them read the list of ingredients or point out letters of the alphabet.
They learn important math skills from measuring out ingredients!
They become familiar with kitchen tools
They can hone fine motor skills when the write out the shopping list.
It's the perfect time to talk nutrition and the benefits of eating lots of colorful vegetables!
It's an excellent way to spend one on one quality time.
It's a great time to forget the stress and focus on the task at hand – for parents and kids!
Picky eaters are more likely to try new things if they've made them!
Things to consider buying to make cooking with kids easier!
Plastic chef knives give small hands the freedom to do the same thing you do! It makes them feel special and can motivate them to do prepare foods on their own!
A kid safe kitchen stool. These are built with safety in mind, to get kids up at counter level while ensuring they don't fall.
Cookie cutters of all shapes and sizes. These again, are a fun way to add creativity to meals and snacks – especially fruits! My daughter loves to makes shapes out of melon and then skewer them onto toothpicks.
Bonus: Kids are more likely to try foods that they help prepare in the kitchen! Take advantage of that opportunity to make family meals that include fruits and vegetables and other healthy ingredients that improve diet quality.