How to cut a whole pineapple with a corer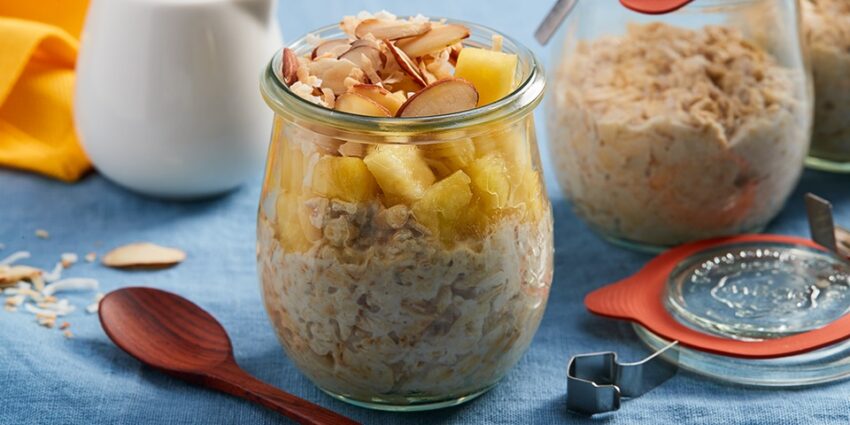 There's nothing worse than buying pricey pre-cut pineapple to find it's lost all of it's juice. Since starting at Dole Food Company, I've learned a few things about pineapple. My desk moved over near the fruit team my second year there, and one day I saw the fruit buyer slice and serve a pineapple first-hand, just using a sharp knife from the office kitchen, and it was a sight. The presentation was beautiful and it made eating the pineapple so much more enjoyable.
I'll share step by step instructions on how to cut a pineapple without a corer in another post but stick with me here to learn how to use a pineapple corer. It's a kitchen gadget that gets way more use than I thought it would (in my kitchen), and it makes enjoying juicy fresh pineapple at home super easy. This is great for a kitchen beginner, because let's face it, cutting this popular tropical fruit can seem like a daunting task, especially if it's your first time.
Let me walk you through the easiest way with these simple steps.
How to pick a pineapple at the grocery store
The good news is that a pineapples sweetness is locked in when it's picked. It won't get any sweeter if you leave it on your counter for a few days. In fact, the first thing you should do is cut your pineapple when you get it home!
For best flavor look for fruit:
smells sweet
feels solid and firm
that has a crown that looks stiff and glossy (not dried out)
Storing a pineapple at home:
If you bought it at room temperature, keep it at room temperature
If you bought it chilled, keep it chilled
Keep it in a cool place, out of direct sunlight
It's okay to let it sit upright at room temperature until you're ready – but not for too long other wise it will ferment!
What you need to cut a pineapple
plastic cutting board
a sharp chef's knife or long serrated knife with a sharp blade
a pineapple cutter – I got this corer on Amazon
Cut a pineapple in this simple step-by-step guide.
On a clean cutting board, lay the pineapple on it's side. Use a sharp chef's knife, to slice off the top of the fruit. (Save the pineapple's crown to use as a decorative element for charcuterie boards, or pluck leaves to add as garnish to desserts and salsas!)
Next, line up the circular part of the pineapple corer with the center core of the pineapple. Then begin to turn the corer while applying even pressure. Continue to turn the corer until it has moved through the fruit and no longer easily moves towards the bottom. (Take care not to cut through the bottom of the pineapple if you're repurposing the shell).
Then, hold the pineapple firmly with one hand, while pulling the corer out of the fruit. You'll see the flesh is now on the stainless steel center of the corer.
Unclick the handle of the corer and slide the spiraled fruit onto a plate.
At this point you'll have a beautiful coil of pineapple fruit. (Which could be fun to play with for plating purposes).
If you want pineapple rings: Stand the fruit coil upright and find where the fruit coil begins. That is where you slice down with your paring knife.
If you want pineapple chunks: Stand the fruit coil upright and cut in half. Then make 2 cuts in each half to make 3 even sized chunks. Do the same on the other side. These are easy bite sized pieces.
If you need even smaller pieces: Instead of 2 cuts, make 3-4 cuts in each half as described in the instructions above.
Do not use the corer if you need pineapple spears or thick slices! With a corer you're limited to one thickness. Mind produces a thin spiral slice.
How to store pineapple after cutting
In my house it literally gets gobbled up within minutes, but personally I like very cold pineapple. So I cut it into small chunks with a corer and store in an airtight container or plastic bag in the refrigerator. You'll want to eat it within 2-3 days.
Suggestions for what to do with the pineapple shell
Use as a bowl to serve pineapple salsa for a crowd.
Make a pineapple jack o lantern!
Use it as a cup for a pinacolada or tropical smoothie.
What to do with pineapple after you've cut it?
Enjoy it as a great snack all on it's own!
Add to fruit salads.
Small dice and add to savory stir fry before serving.
Make your own DIY Dole Whip!
Skewer it with bell peppers and cubed chicken for a quick grilled meal.
Try making a healthy pineapple upside-down cake!
Use pineapple with these flavors.
pork
ham
chicken
duck
fish
shellfish
cottage cheese
coconut
ginger
allspice
cinnamon
black pepper
These are some of my favorite pineapple recipes <3
Hawaiian Cauliflower Fried Rice
Pineapple Cheesecake Overnight Oats
---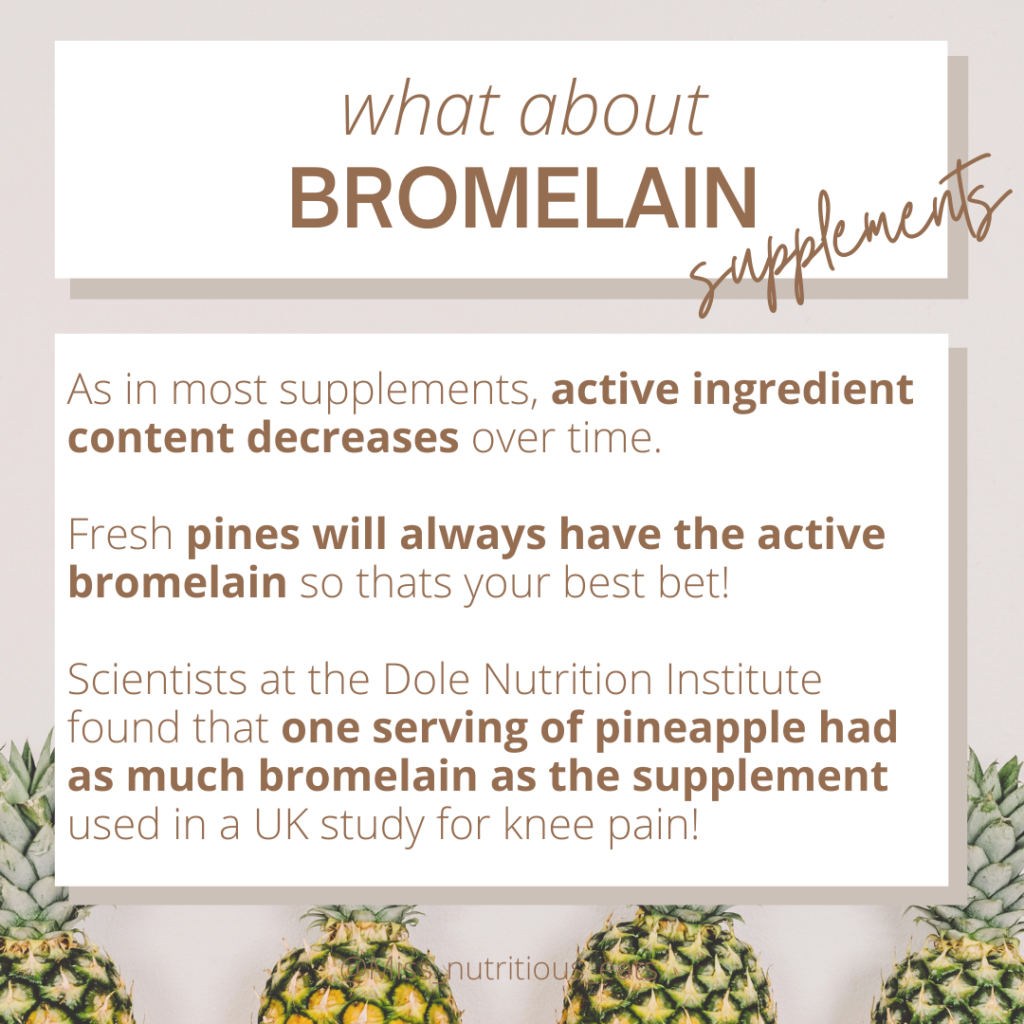 Pineapple nutrition
They're an excellent source of vitamin C and manganese, while also a good source of vitamin B6, folate, thiamine, magnesium, potassium and copper.