Baked Salad should be a staple winter recipe for you – a dietitian explains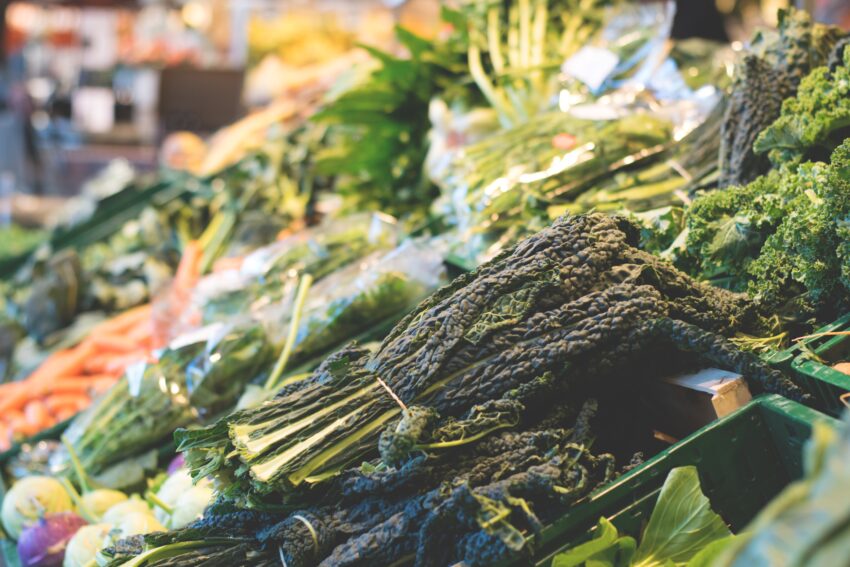 When I heard baked salads were trending on TikTok, I was intrigued and as a dietitian, pleasantly surprised. Baked salad is simply a variety of roasted vegetables that are eaten as a warm salad – which is perfect for winter eating! To me, baked salad recipes are the 2.0 of sheet pan meals. They're an ideal way to increase your servings of vegetables and they're very easy to make. I tested
This recipe is inspired by the version made by Justine Doiron, it's the perfect balance of sweet and bitter, soft and crunchy. Her's used chili oil, which I didn't have on hand, so simplified a bit, either way, I really enjoyed it when I made it for the first time. It even reheated will as leftovers too! Just think of it as a roasted vegetable salad with fun crunchy bits on top. Let me know if you try this cozy dish and happy baked salad season!
I tested this concept as part of my work for Dole Food Company, but all opinions are my own!
Ingredients and substitutions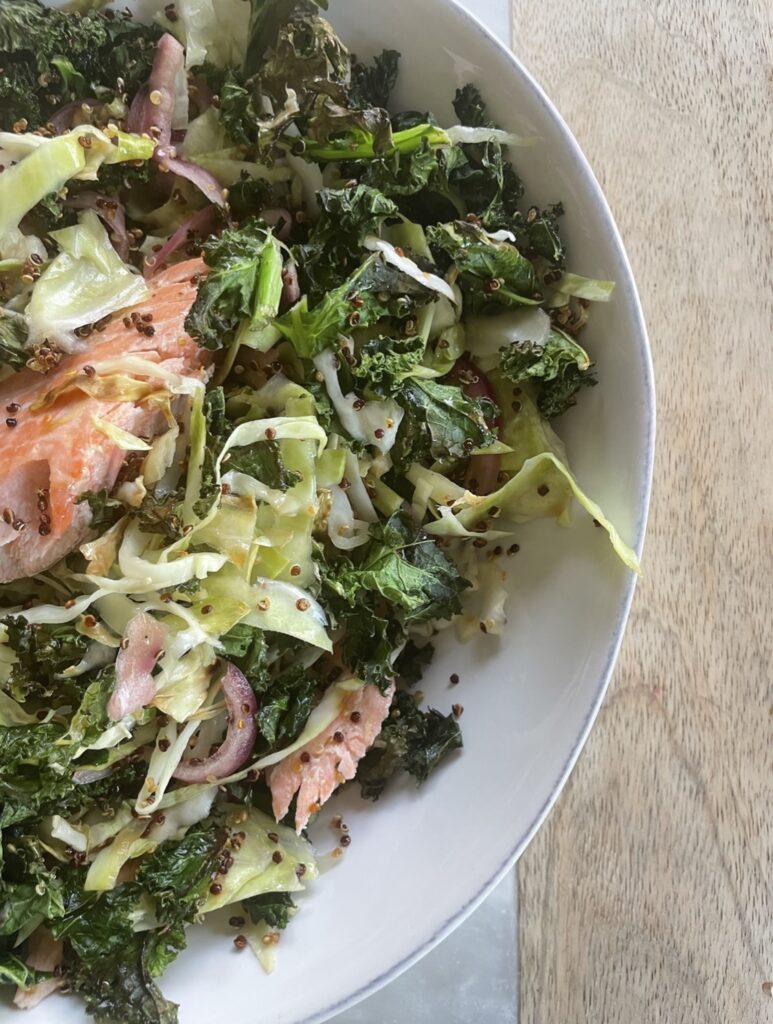 cabbage – Not only is cabbage inexpensive, they're a cruciferous vegetable, loaded with nutrients. Brussels sprouts or pre cut slaw mix would work well here too, if you don't have cabbage.
kale– Kale is a hearty green that stands up to the heat of roasting. Collard greens are a good substitute if necessary.
red onion – This recipe called for red onion within the dressing, a yellow or white onion could also be used here. If you want to skip the warm dressing agrodolce all together, just use your favorite oil based salad dressing instead.
quinoa – I used a red quinoa, but white quinoa could also be used. If you don't have quinoa, you can create breadcrumb mixtures that will provide the same texture as crispy quinoa. Sourdough croutons, crispy chickpeas or pumpkin seeds would also work well!
honey – maple syrup or agave could be used instead.
herbs such as sage and rosemary sprig.
red wine vinegar – A rose vinegar or a white vinegar would also work well here. I caution using apple cider or balsamic vinegar as their flavors are much stronger.
olive oil – since this oil is heated, don't use extra virgin. Regular olive oil or other neutral oil such as vegetable or avocado oil would be fine.
kosher salt and black pepper
Variations and serving suggestions
Experiment making your own version of baked salad with these ideas.
Roast sweet potatoes, butternut squash cubes or other winter vegetables for a splash of color and vitamin A.
Top with roasted chicken breasts or poached salmon to create a meal that even meat eaters will love.
Pan sear goat cheese rounds to create a baked goat cheese salad as a fancy DIY first course at home.
Enjoy as a light lunch topped with chickpeas or roasted tofu.
Try roasting grapes, tomatoes or peaches for a sweet twist!
Which ever combination you choose, you won't go wrong by adding a squeeze of fresh lemon juice before serving.
How to make baked salad
Start by thinly slicing the cabbage and kale. I used a mandolin to slice the cabbage into uniform strips and I took a shortcut with pre cut and pre washed kale.
Coat the cabbage and kale with olive oil, and place into a 400 F oven. Bake the kale for 8 minutes or until fork tender, leaving the cabbage in for a total of 20 minutes, until golden brown.
Cook quinoa according to package instructions and then spread onto large baking sheet, spray with olive oil spray and sprinkle with pinch of salt and pepper or Seasonello. Bake at 375 until crisp, about 20 minutes.
In a medium saucepan heat 1teaspoon olive oil with rosemary and then add honey mixture. Let simmer for 2 minutes add vinegar and then pour over sliced red onion in small bowl. Set aside.
When quinoa is toasty, layer the salad in one large bowl or divide into 3 or 4 smaller ones for meal preps!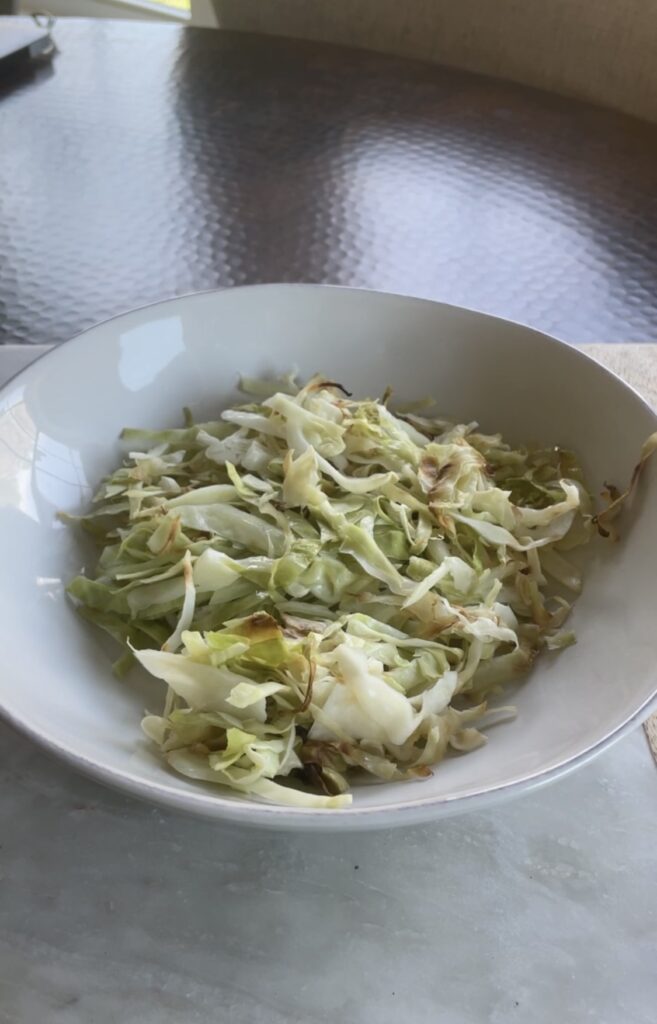 Ingredients not to use
Roasting vegetables is one of my favorite things to do to increase flavor without a lot of work. In my opinion, nearly any vegetable can be roasted, but you may just want to watch out for the few below.
Delicate leafy greens such as spinach or spring mix. They will not stand up to the heat from the oven!
Avocado – While I've had success grilling avocado, I don't suggest roasting it, in this way.
Cucumber – They will take longer to roast and will likely need seasoning to enhance the flavor.
If you want to use these items, I would suggest adding them raw just before serving.
Why you should try baked salads
They're delicious.
They're a hands off way to meal prep healthy lunches for the week.
This recipe is a good base that plays nicely with other ingredients to create variety.
Nine out of 10 Americans don't eat enough fruits and vegetables – add more to your diet without sacrificing flavor.
This is an easy way to enjoy a warm cozy dish outside of salad season.
It makes amazing leftovers!
It's a perfect fit if you're following a low carb or Mediterranean style diet.
---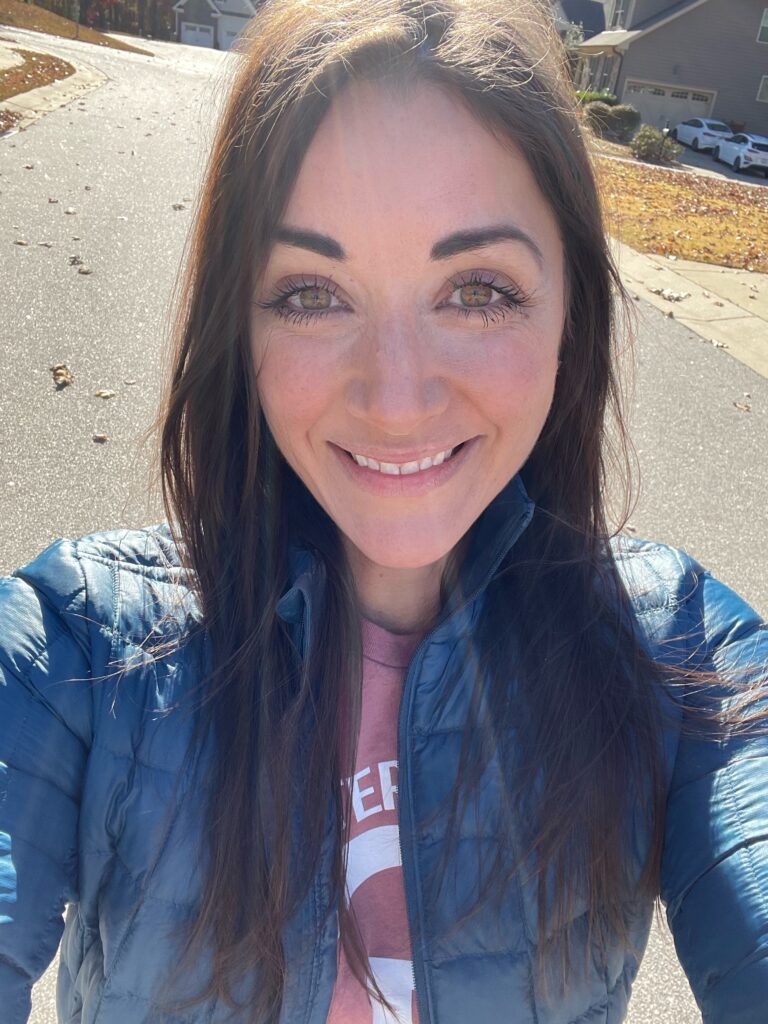 Hello & Welcome!!
I'm Melanie.
I'm a chef, registered dietitian, foodie, wife and mom.
If you're looking for quick and healthy meal inspiration that supports your health goals while feeding the rest of your family (including the kiddoes) well, then you've come to the right place!